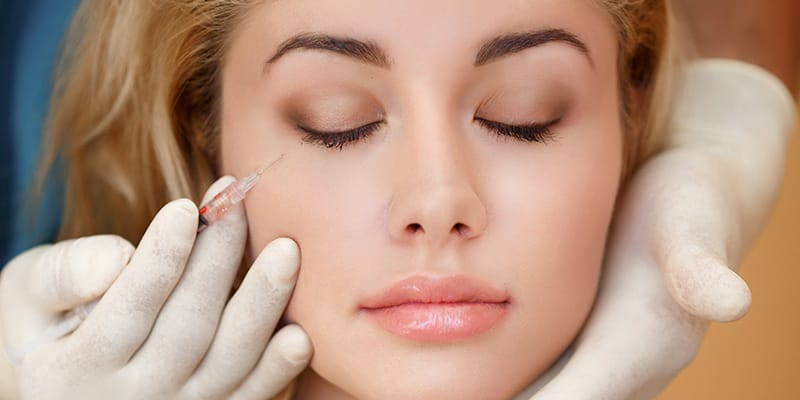 Botulinum Toxin is a medical treatment administered by injection, which is used to help relax the facial muscles. This can reduce the appearance of lines and wrinkles to give skin a firmer and more youthful look.
Anti-wrinkle injections are mostly used for the lines on the face. These include the forehead, eyes (crow's feet and laughter lines), mouth and frown lines between the eyes. It can also be used to help with down-turned mouths and dimple chins. In addition, they can be used to prevent excess sweating under the arms and on the hands.
Anti-ageing injections are popular as there is no need for surgery. Book for a consultation for the treatment of fine lines and wrinkles now.
If you book your appointment online during working hours, we will contact you within two hours to confirm the date and time of your visit.
Benefits of Anti-Wrinkle Injections
Benefits of anti-ageing injections in Twyford:
• Reduce the appearance of fine lines and wrinkles
• Treatment is quick and painless
• There is no surgery, no scars and no recovery time
• A noticeable effect can be gained in days
• Improve self-esteem and self-confidence
• Suitable for men and women
• Administered by an expert, the process is completely safe