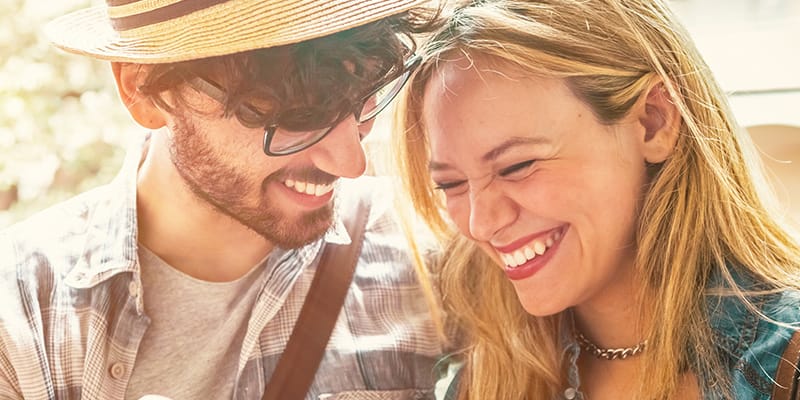 Six Month Smiles is a revolutionary orthodontic system that gently but effectively straightens the teeth with an average of just six months of treatment time.
This teeth straightening treatment is ideal for adults who are 15 years or older who wish to improve their crooked teeth in a shorter period of time, in a cost-effective manner. In addition, the system uses tooth-coloured wires and clear brackets that make it possible for the teeth straightening treatment to be carried out in a discreet manner, compared to the obvious metal brackets that are used in traditional dental braces treatments.
This technique also uses low forces to gently yet effectively guide teeth to move into a properly aligned direction, making the treatment more comfortable compared to the use of traditional metal braces.
What are the a
dvantages

of the 6 Month Smiles system?
The 6 month smiles system provides teeth straightening solutions in a shorter period of time, with teeth straightened effectively in just an average of six months. This period of time is much shorter compared to the time needed by a traditional dental braces treatment to be completed, which can take the better part of a year to a few years (depending on the degree of teeth straightening needed). You will get straighter, more properly aligned teeth in just an average time of six months, rather than waiting for a longer period of time just to solve a crooked teeth problem.

The six month smiles technique offers discreet teeth straightening solutions, with the help of tooth-coloured wires and Lucid-Lok clear brackets that are nearly invisible. With this system, there will be no obvious metal wires or brackets attached to teeth, which can cause embarrassment and discomfort for the wearer. The barely noticeable wires and brackets of this system makes it possible for the teeth straightening treatment to be completed without other people knowing that you are undergoing a dental treatment!
The shorter period of time necessary for the 6 month smiles treatment to be completed translates to an overall more cost-effective orthodontic solution. This teeth straightening treatment is generally more affordable compared to other orthodontic treatments, such as traditional metal braces, dental veneers, or the use of teeth aligners.
Low forces that are used for this teeth straightening technique provide an overall more comfortable experience, compared to the use of traditional dental braces. The lighter forces used in the 6 month smiles system results to fewer risks or damage to the gums and to the roots of the teeth.
If you book your appointment online during working hours, we will contact you within two hours to confirm the date and time of your visit.
Before and After Six Month Smiles
Our dentists bring at least 20 years' experience to our practice, so you know you'll be in safe hands when you put your trust in The Implant Centre at Twyford Dental.
Expect a friendly welcome, state-of-the-art equipment – including intra-oral scanners and 3D radiographs – and treatments with minimal downtime.